Window Shades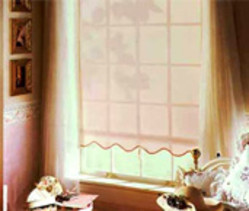 Looking for window shades in an assortment of looks, designs, and functions? Get in touch with Window Treatment Showplace. We have everything from roll-up shades to bamboo window shades, each one geared toward a unique preference. There's no better way to reflect your individual style than with a custom window shade from our impressive selection of products. Whether you favor practicality or fashion, we have window shades and blinds that will cater to your basic budgetary and aesthetic needs. Call us today to set up your in-home consultation, or visit our showroom to find the commercial and residential window shades of your dreams!
Sheer Shades
Sheer window shades are ideal for those who enjoy natural light but despise the sun's eye-watering glare. Our sheer shades are specially designed to protect any room from the damaging effects of UV-rays while still allowing the light to pass through. If you're looking to illuminate your home without a harmful glare, Window Treatment Showplace has sheer shades in a variety of looks, colors and textures to give your room the soft, gentle sunlight you've always wanted.
Roman Shades
Roman shades combine the functionality of roller shades and the elegance of fabric draperies. A Roman shade from Window Treatment Showplace will provide your home or commercial building with just the right amount of stylish practicality. While Roman window shades have the look of decorative drapes, they can be adjusted to provide any room with the needed light control. Whether it's privacy or light management that you're looking for, Roman shades from Window Treatment Showplace are a great choice for chic yet functional window coverings.
Roll Up Shades
If you're looking for simple, practical window shades, roll up shades provide pragmatism where you need it most. With clean, elegant lines and a selection of decorative hems, our roll up shades will bring a refined look to any room in your home or commercial building. Functional to their core, our roll up shades are easily adjustable with their chain-driven clutch that can be activated with even the slightest tug. Our window roller shades are available in all different opacities, from semi-sheer to completely opaque, to suit your unique light-control needs. Visit us today to see our collection of customizable window roller shades.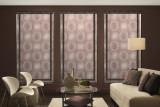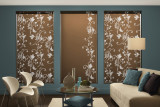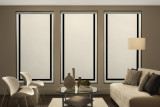 Cellular Shades
Cellular shades are ideal for those looking to optimize their energy efficiency. Using multiple layers of pleated fabric to form honeycomb-like air pockets, cellular shades insulate any room from drafty windows. If you have old single pane or leaky windows that allow the outdoor elements into your home or commercial building, cellular window shades can dramatically decrease your energy costs while making your windows look great at the same time. Customized cellular shades from Window Treatment Showplace are available in a variety of colors and designs to suit your decor and wallet alike. When you purchase your cellular window shades from us, you'll get a reduction energy bill and increase in your interior design style at the same time!
Bamboo Window Shades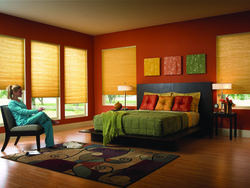 Often known as woven wood shades, bamboo window shades combine a new trend in interior design with good ol' fashioned practicality. Lending a naturalistic charm to any room, wooden window shades are simultaneously rustic and chic. Often made from bamboo, wood, grass, reeds, and jute, our woven wood shades are as functional as they are stylish. These all-natural window treatments are perfect if you're looking to add texture, light-filtering performance, and privacy to your home or office. Available in a variety of tones and designs, the bamboo window shades at Window Treatment Showplace are perfect for that popular organic look.
We're ready to bring your home or business to the next level with a brand-new look for your window shades and blinds. Call now to get started!
Window Blinds Shades
Roll Up Window Shades